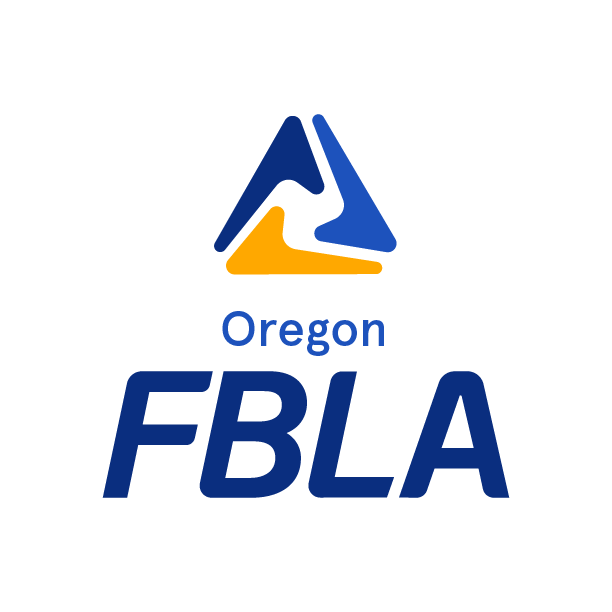 Your 2023-2024 State Officer Team
The Oregon FBLA State Officer Team serves as permanent standing student-led committee of the Oregon FBLA Foundation. State Officers are elected by voting delegates from each local chapter to serve a one year term during their high school years. These servant-leaders represent the educator and student perspective in crafting policies and guiding the work of the Oregon FBLA Foundation.
Your 2022-2023 State Officer Team
The Oregon FBLA State Officer Team serves as permanent standing student-led committee of the Oregon FBLA Foundation. State Officers are elected by voting delegates from each local chapter to serve a one year term during their high school years. These servant-leaders represent the educator and student perspective in crafting policies and guiding the work of the Oregon FBLA Foundation.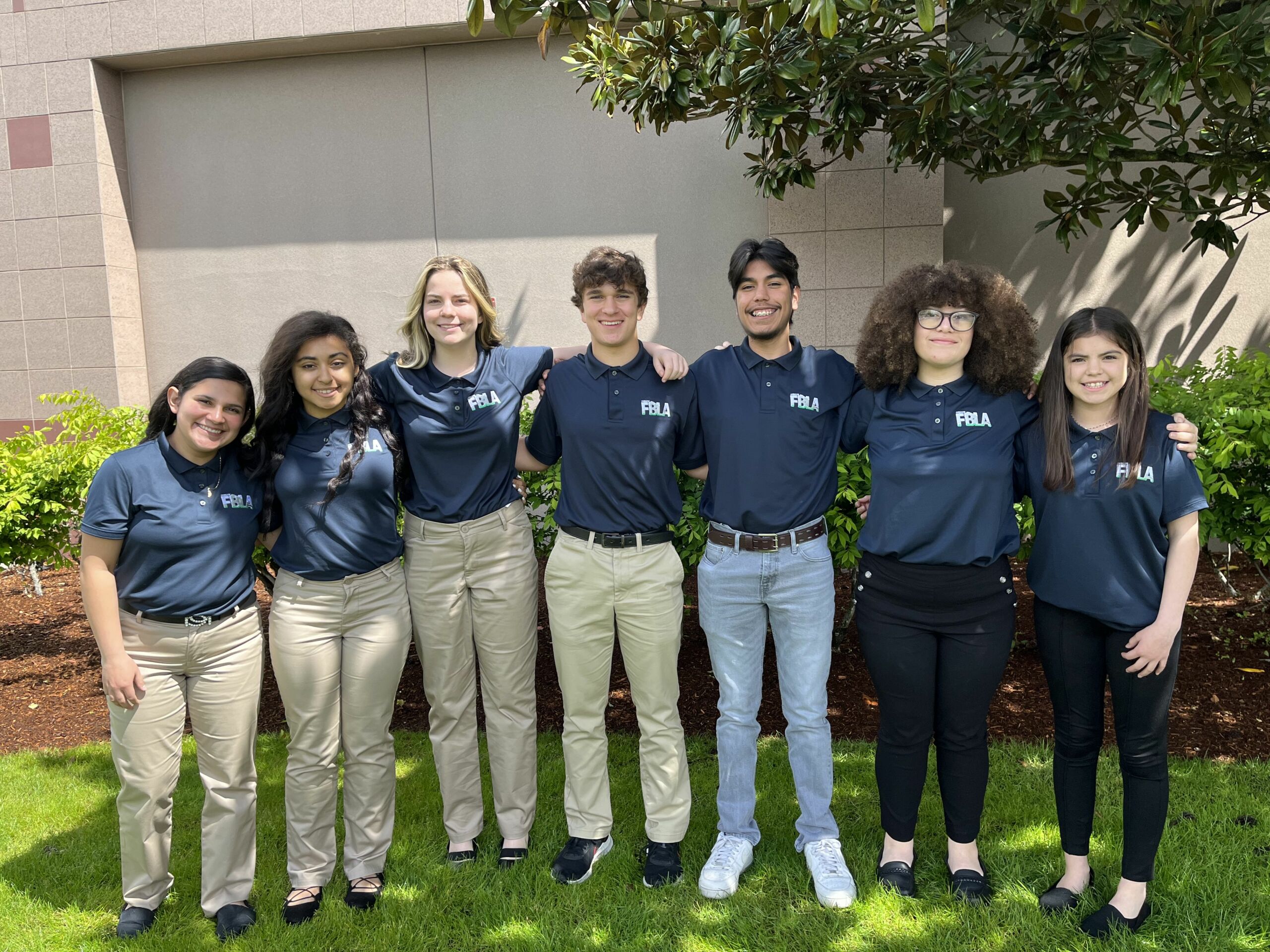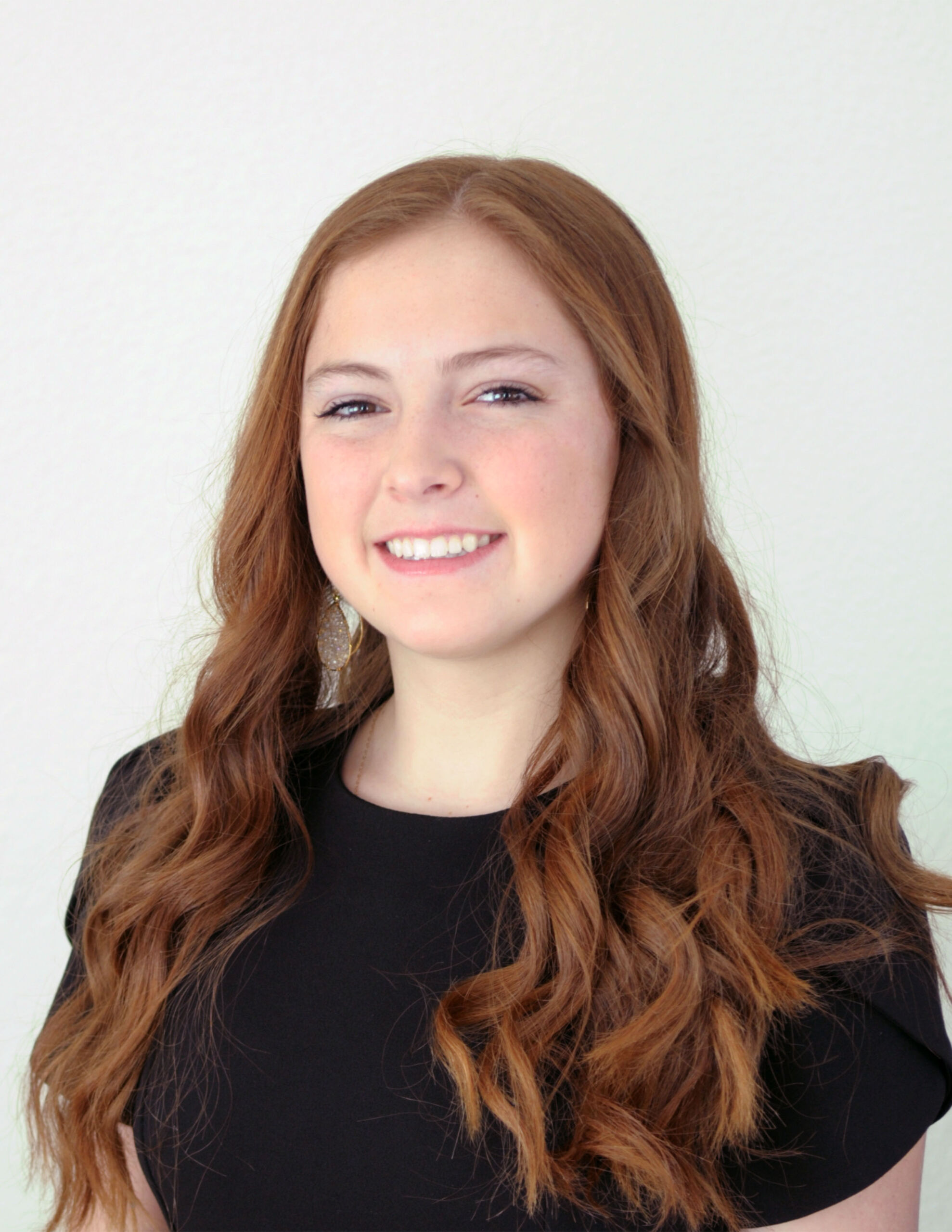 Maddie Bailey
State President
Maddie Bailey- President
Madelyn Bailey is currently a junior at Grant Union Jr/Sr High School in the Blue Mountain
region. Maddie is serving as the Oregon
FBLA State President this year, and is excited to represent and support students across the
state!
This year will be Maddie's fifth in FBLA. Since she joined in seventh grade, she has been in the chapter leadership positions of Secretary, Vice President, and Chapter President. She has always loved FBLA and is grateful for the opportunity she has this year to assume a state leadership position.
Along with FBLA, Maddie enjoys participating in activities such as band and 4-H. She qualified for and attended her district honor band, Western International Band Clinic in Seattle, and Oregon's All-State Symphonic Band. In 4-H, she enjoys raising and showing lambs, and in 2021, she received Grand Champion Market Lamb at her county fair. Within her school's athletic program, Maddie participates in Cross Country, Basketball, and Track and Field. She has received Varsity letters in each of these sports. She also loves being outdoors and participating in activities like skiing, hiking, and tubing. In her (slightly limited) free time, she likes watching Netflix, eating chocolate, and hanging out with her friends.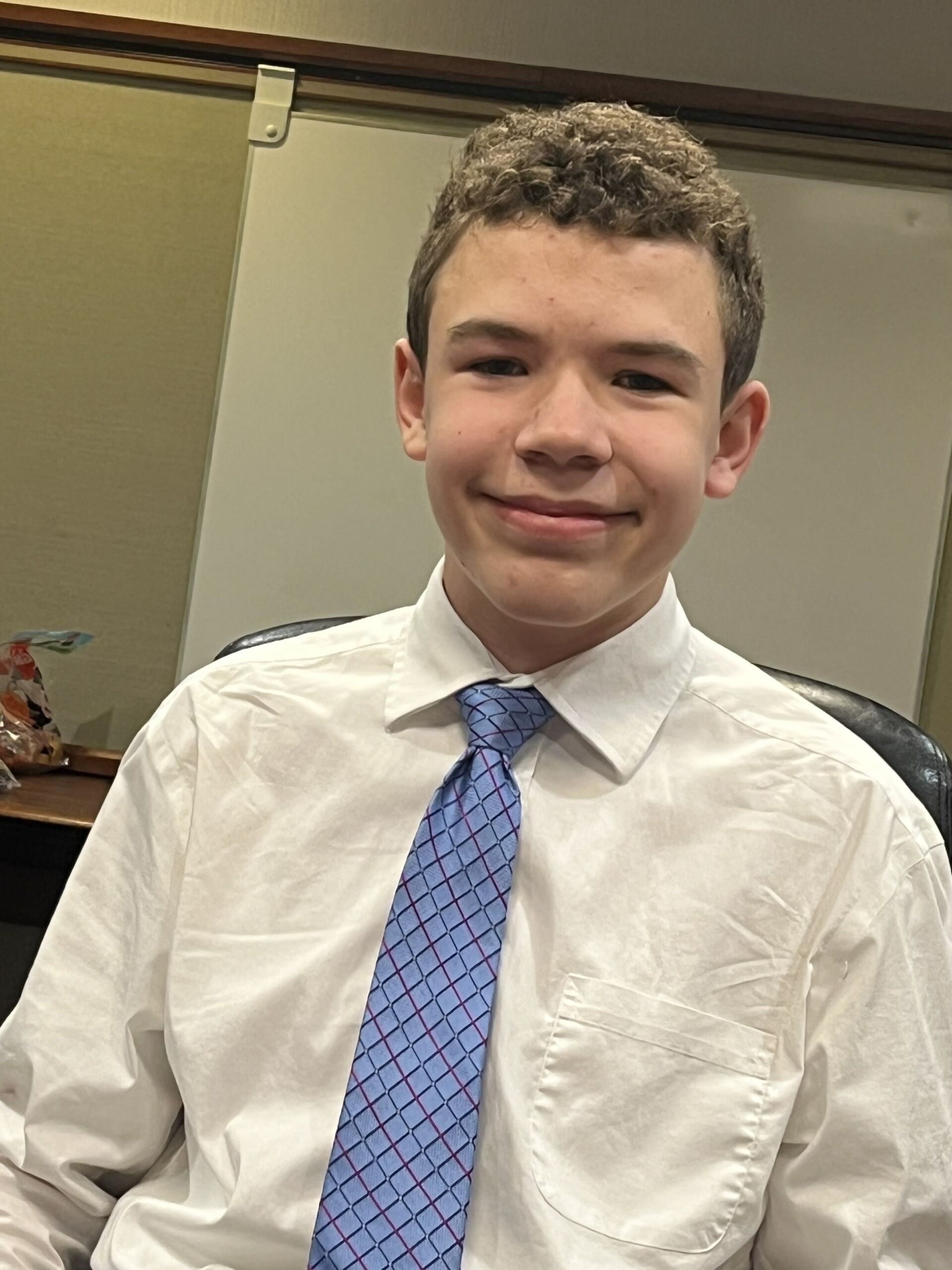 Tanner Rovey
VP of Service
Tanner Rovey - VP of Service
Meet Tanner Rovey, your 2023 – 2024 VP of Service. Tanner is currently a sophomore at Cove H
igh School. This is his second year in FBLA, and he is a part of the Cove FBLA chapter.
Through FBLA Tanner has been their chapter treasure, and has helped run their chapter's small
business. He has also placed second with his team in the entrepreneurship competition at the
state level.
Beside FBLA he is a part of The FFA, FTC Robotics, band, golf, and he raises dairy goats for ADGA (American Dairy Goat Association). Through FFA he has competed in many events. His best has been public speaking where he has made top 8 at state. He will also be serving as his FFA chapters VP for the 2023 – 2024 school year. In robotics Tanner has been a key member of his school's team. He joined in 7th grade, and through his hard work he has helped bring their team to state every year.
Tanner has grown up on both a farm and a goat dairy, where he has gained his passion for dairy goats. After high school he plans to attend the University of Idaho, with a goal of one day owning and running his own goat dairy.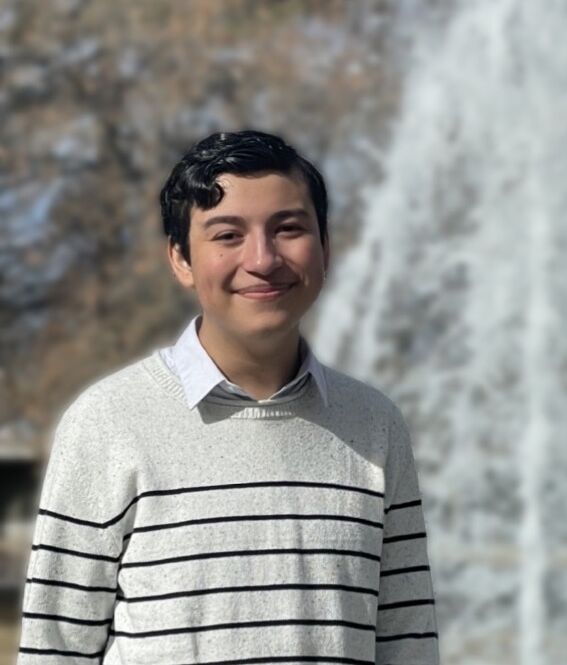 Jorge Hernandez Aguilera
VP of Membership
Jorge Hernandez Aguilera - VP of Membership
Serving as your Vice President of Membership, Jorge Hernandez attends Lost River
Jr./Sr. High School and will be a freshman this coming fall. As his second year in FBLA, Jorge
has placed in state both times and has qualified for NLC once. Jorge doesn't only do FBLA. He
also recently started trying out sports and VEX Robotics.
Jorge has a very competitive spirit. This is proven because he has placed at RSC three times and placed five times at SBLC. He also achieved the FBLA LEAD Award. Jorge doesn't have a specific college he plans on attending. Still, he plans to major in Speech Pathology to become a speech pathologist to help people across the nation with their speech disabilities. Jorge is the middle child in his family of five. He loves hanging out with his two sisters and helping his parents cook and garden around the house. He always believes in supporting everyone who may require assistance.
Aside from FBLA, Jorge enjoys his time reading. His favorite book is "A Good Girl's Guide to Murder," but he's always looking for new book recommendations to enjoy. Jorge also goes on walks with his friends. They walk around the neighborhood while catching up with each other.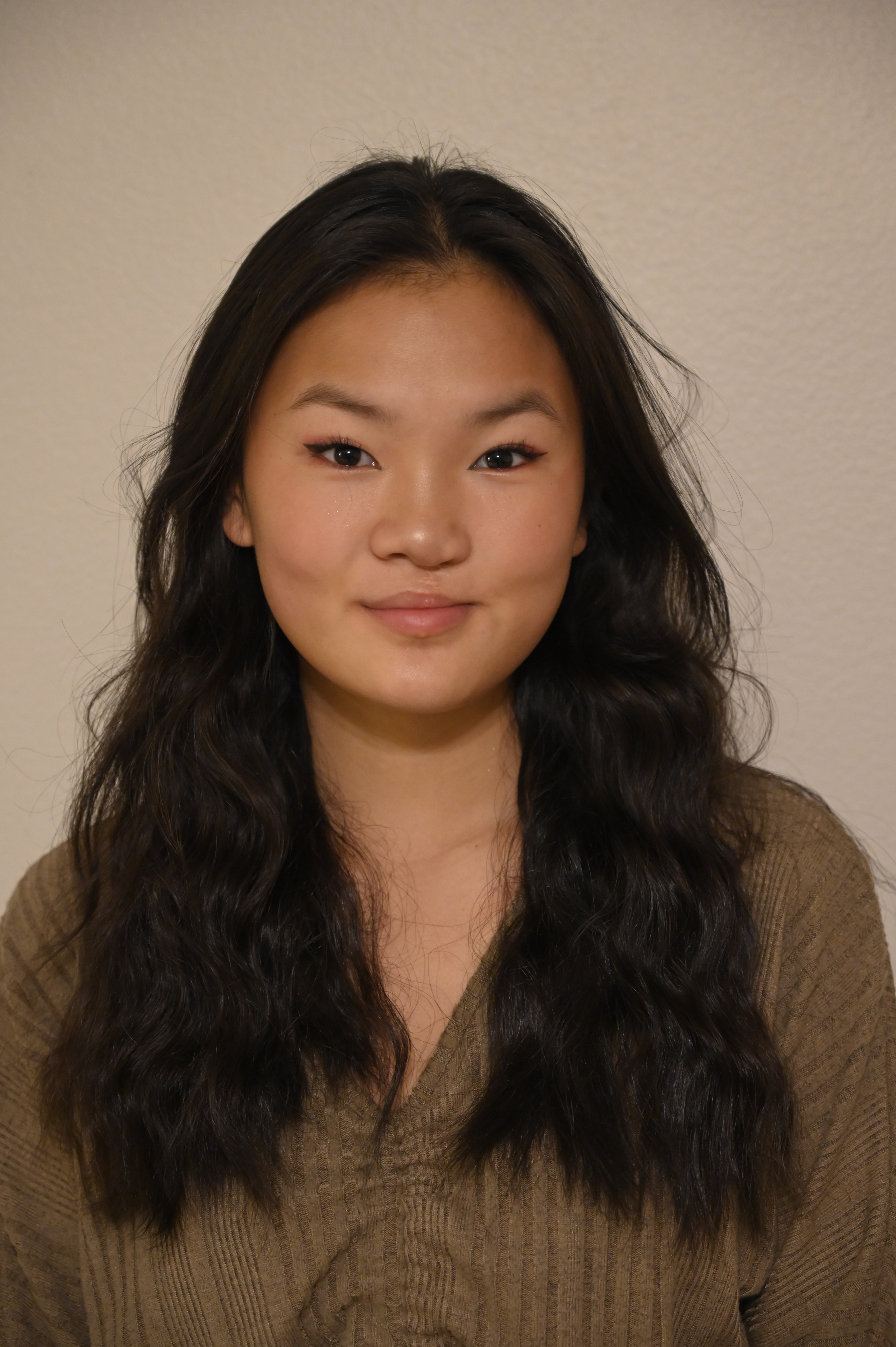 Aimie Beutler
VP of Media
Aimie Beutler - VP of Media
As she serves as VP of Media, Aimie Beutler will be a junior at Scappoose High School. She has been a
part of FBLA since her freshman year and served as her school's chapter publicist during her sophomore
year.
Aimie is also part of her high schools communication team for leadership. She enjoys helping those around her and making a difference in the community. Along with leadership she participates in several other of her schools clubs. She is actively participating in NHS, We See You Club, Sources of Strength, Birding Club, and Spirit Club. Aimie is always looking for volunteering opportunities, whether its being something like being a counselor at outdoor school to helping with natural disaster relief organizations.
Aimie enjoys spending a lot time participating in sports, her three main sports being cross country, swim, and track. She competed in her first sprint triathlon last year and looks forward to participating in more, especially starting to compete for times. During her free time, she is often found baking, knitting, or thrifting. You can often find Aimie baking for fundraisers or her teams, as she finds it a fun way to interact with the community. You can often find Aimie getting frozen yogurt, usually getting toasted marshmallow with sour gummy worms, Hot Tamales, and coffee beans on it. She may not be able to point you in the right direction to get anywhere, but she can always tell you where the closest frozen yogurt shop is.
Once she graduates, Aimie hopes on attending OSU in pursuit of a biology degree to become a biomedical engineer.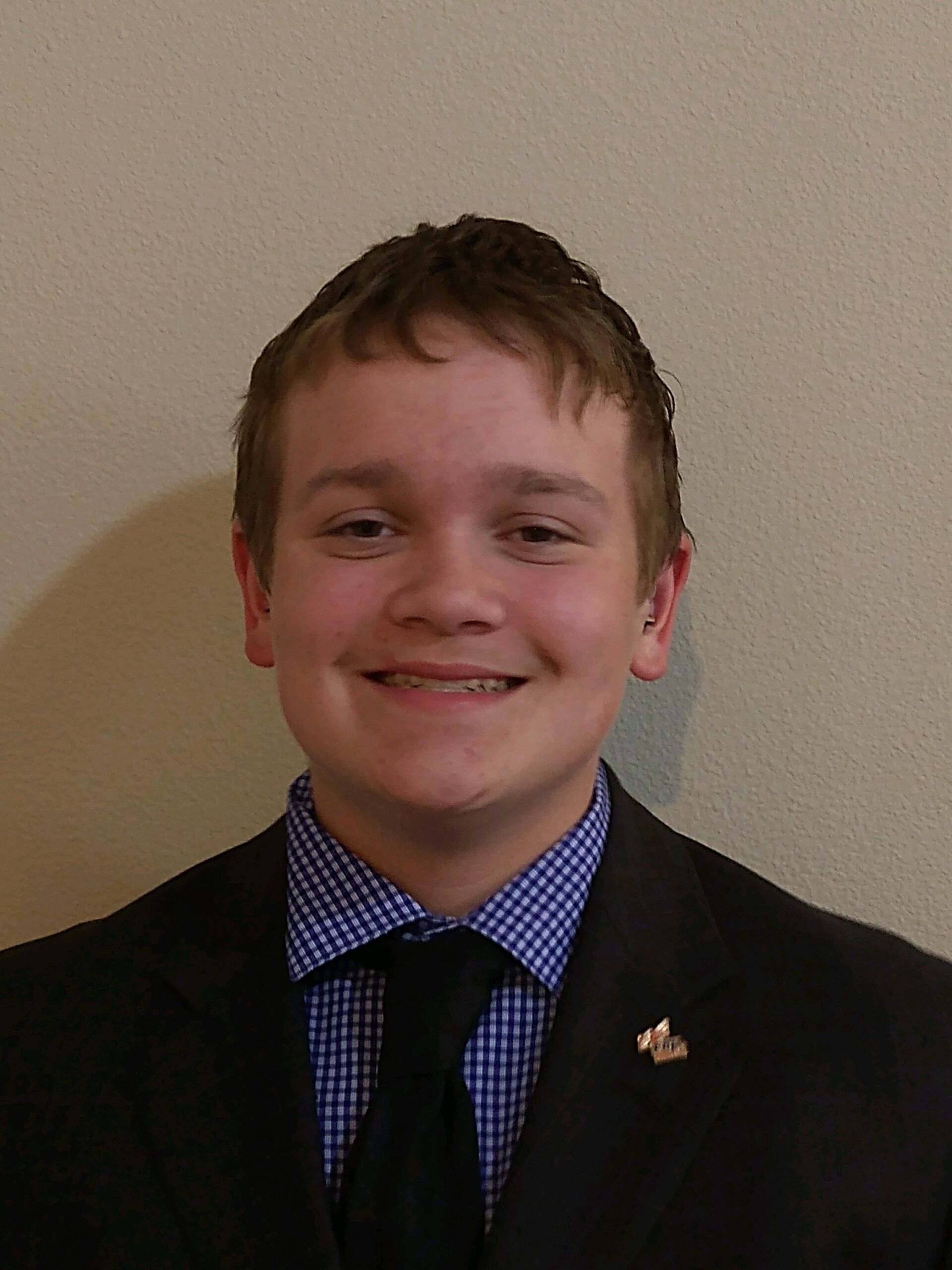 Owen Ritter
VP of Middle School
Owen Ritter- VP of Middle School
Meet Owen Ritter! He is a current sophomore at Molalla High School. This is his 5th year in FBLA and he is so excited to serve as VP of Middle School this year! His favorite memories in FBLA are attending nationals for the past four years since he has placed in the top four at SBLC in 4 of his five years in FBLA.
After High School, he hopes to attend Oregon State University to pursue a degree in either Engineering or Geology & Volcanology. Ultimately, he hopes to become a successful worker who is able to financially stable to support his future and eventually retirement.
He quotes himself by saying, "Opportunities are avaiable for those who are willing to put in the work and effort."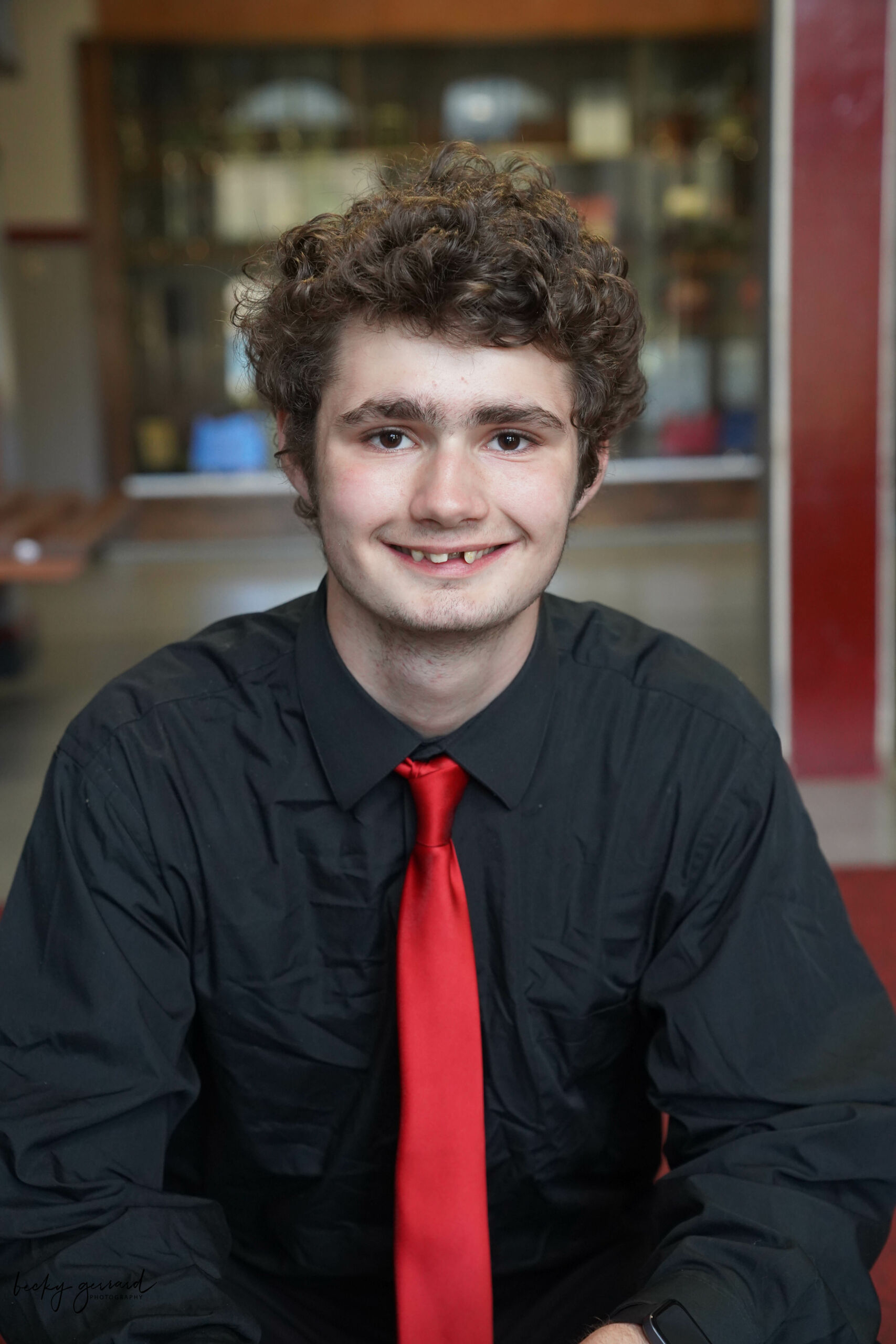 JJ Parsons- Secretary
While our 2023-2024 Secretary, JJ parsons, has only been a member of FBLA for a small
amount of time, he has big goals and plans as a state officer. JJ will be a junior at North Douglas
High School (graduating 2026), and has been a part of FBLA for roughly one year.
So far, JJ plans to attend Corban University to complete his pre-med and learn more about the Bible. Next, he plans to go to Boise Bible College and get a bachelors in Biblical Studies and Evangelism. Last but not least, Jj will go to medical school and obtain the necessary degrees required to become a Physician's Assistant. With all of that education he plans to found a nonprofit organization where he'll spread the gospel by spreading medicine. (saving lives and saving lives)
Aside from academics, JJ is a triple varsity athlete. He currently competes in cross-country, wrestling, and track and field. His biggest aspiration before he graduates high school is to become an All-American wrestler. When Jj isn't competing or studying, he's playing any number of instruments from Guitar to Piano. His favorite instrument is baritone sax. In his free time, Jj enjoys talking to people and learning random skills like pen tricks or solving a Rubik's cube.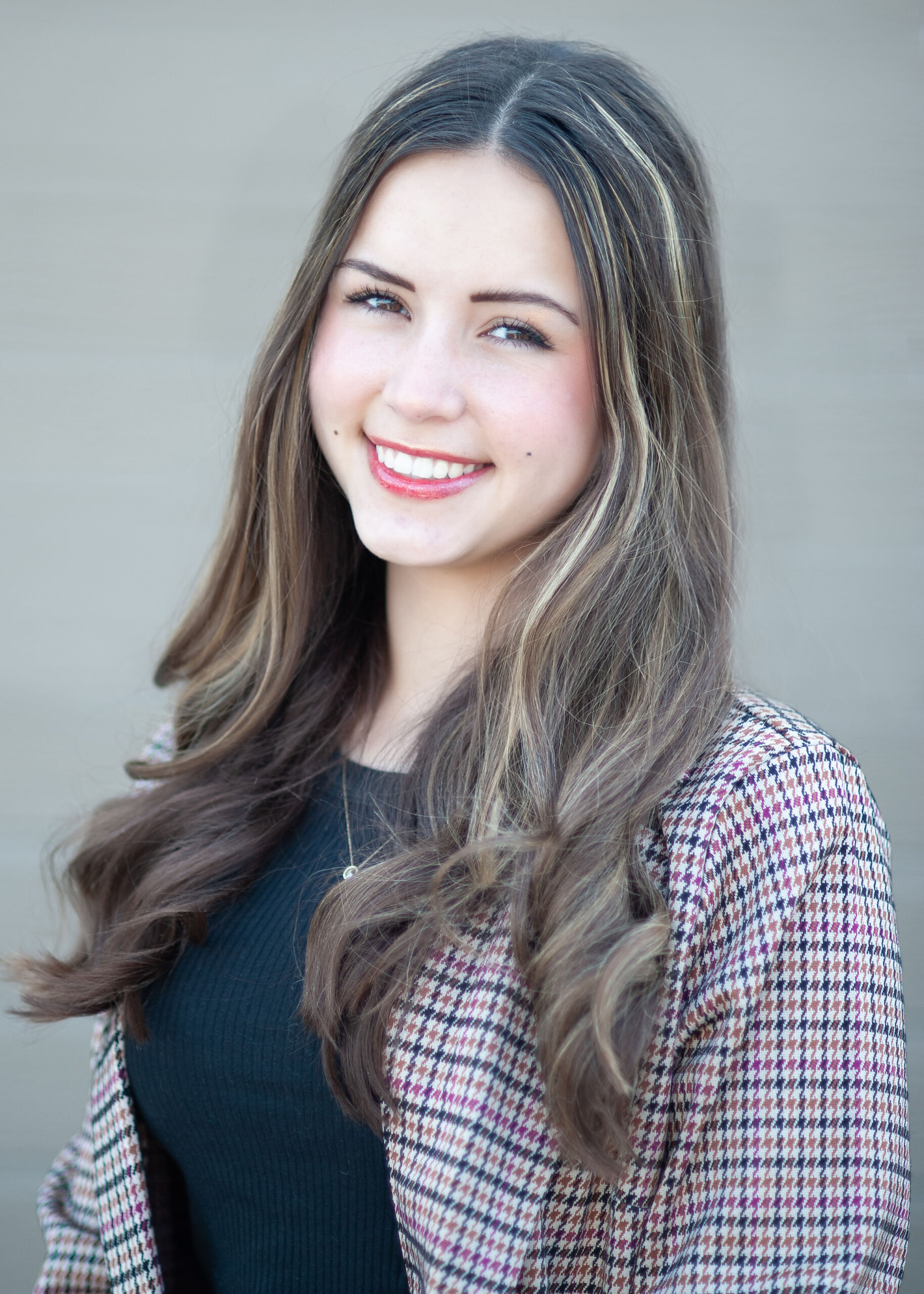 Cayman Campbell
VP of Development
Cayman Campbell- VP of Development
While Cayman serves as Vice President of Development
,
she will be finishing her sophomore year and
going into her junior year. She
attends
Ontario High School. Being a member
of FBLA
since her freshman
year she has served as a chapter officer both years.
The two years she has been in FBLA she has qualified
for nationals in different events. Cayman loves being around others and meeting new people, she thrives
to always do her best and help others anytime they need. Outside of FBLA Cayman is her ASB
'
s Publi
c
Relations Officer
and NHS
'
s Historian Officer
.
Cayman
is
also
a varsity tennis player; she enjoys doubles
more than singles.
She loves spending time with her family, friends, and cat. With her family, she loves doing escape rooms and playing Jack Box Games with them. Cayman is proud to say she has made it out of every escape room she has ever done and plans to keep it that way. She enjoys driving around listening to music with her friends and watching Dance Moms or The Office with them. She enjoys spending time with her cat Lightning as much as anything else, even though Lightning doesn't like staying with Cayman for very long amounts of time.
After high school Cayman plans on attending College of Idaho and getting her bachelor's degree in business, then moving onto a law school to become an attorney.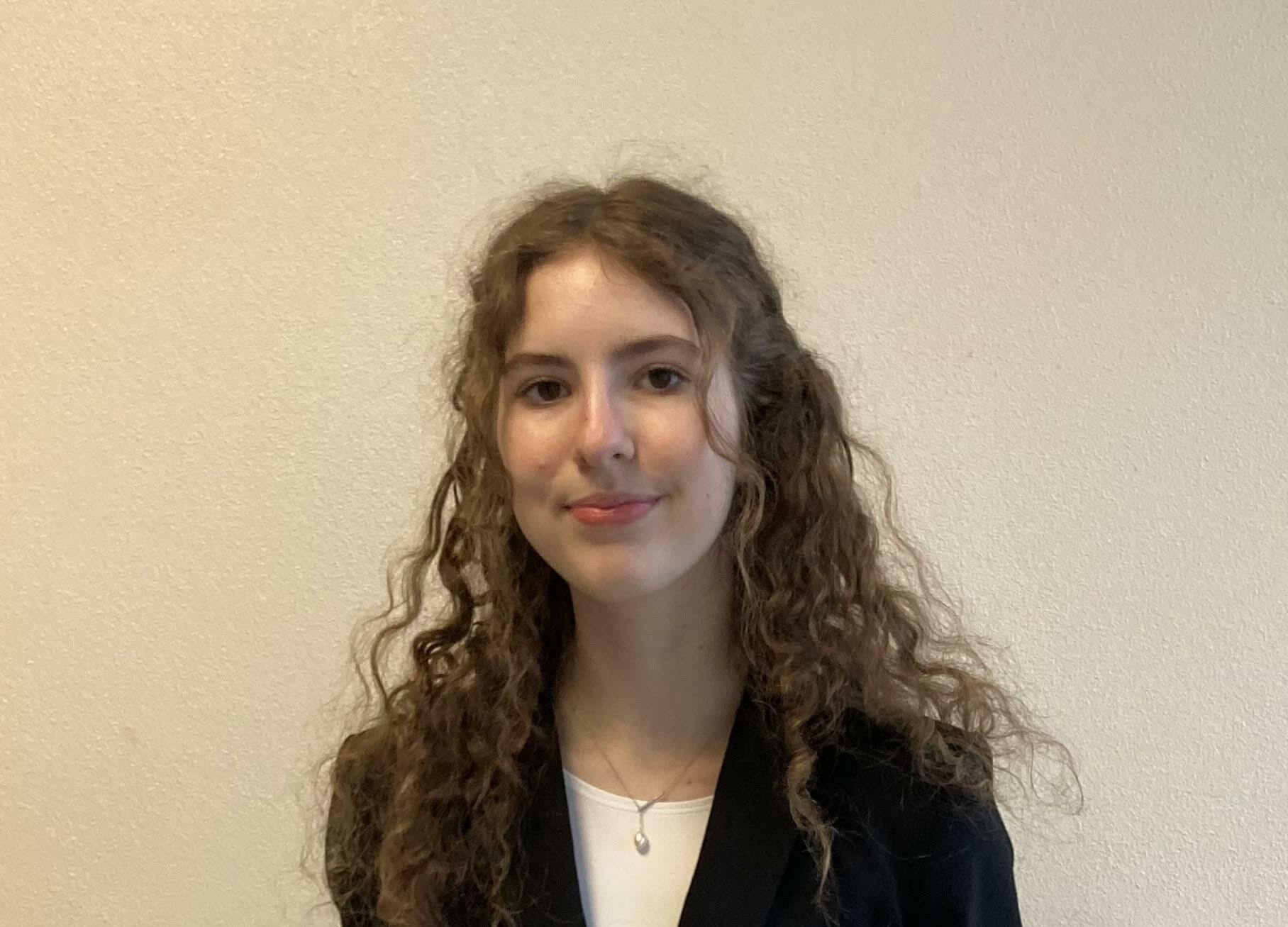 Addison Marshall
Executive VP
Addison Marshall- Executive VP
Addison Marshall will be serving as Executive Vice President for the 2023-2024 term, she will attend Scappoose High School, located near Portland, Oregon this fall as a senior. A fun hobby of Addison's is collecting editions of Little Women by Louisa May Alcott. She has been a member of FBLA for two years. As a member of FBLA, she is president of my high school chapter, and this year she received first place in Insurance and Risk Management. At the moment, she is uncertain what college she would like to attend. She knows that she will go to college for four years and have it be in Oregon or California. In college, she hopes to get a Bachelor degree in Law and a JD. Addison's current career goal is to head off to college for pre-law, to eventually become a corporate attorney. During this time, she would like to volunteer for no-profits as well. There are many benefits of joining Oregon FBLA, one of the benefits that impacted her the most has been the connections that she has made. Through FBLA, she has had the opportunity to meet hundreds of new people. From simply students at her own school to other chapter members, and even some advisors. Addison thinks that this benefit has been monumental for herself because it has allowed her to create new friendships, understand new perspectives, find like minded individuals, and have connections in case she ever needs any information. To Addison, being an Oregon FBLA member means stepping up and taking your future into your own hands.
Request a Chapter Visit
FBLA State Officers would welcome the opportunity to visit your chapter, meet with your chapter officers, or participate in a chapter meeting or function. Depending on the schedule and location of your chapter, State Officers can visit your chapter virtually or in person.
Please complete the Request a Chapter Visit form below and we'll contact you within 24-48 hours.